Sheraton Norfolk Waterside Hotel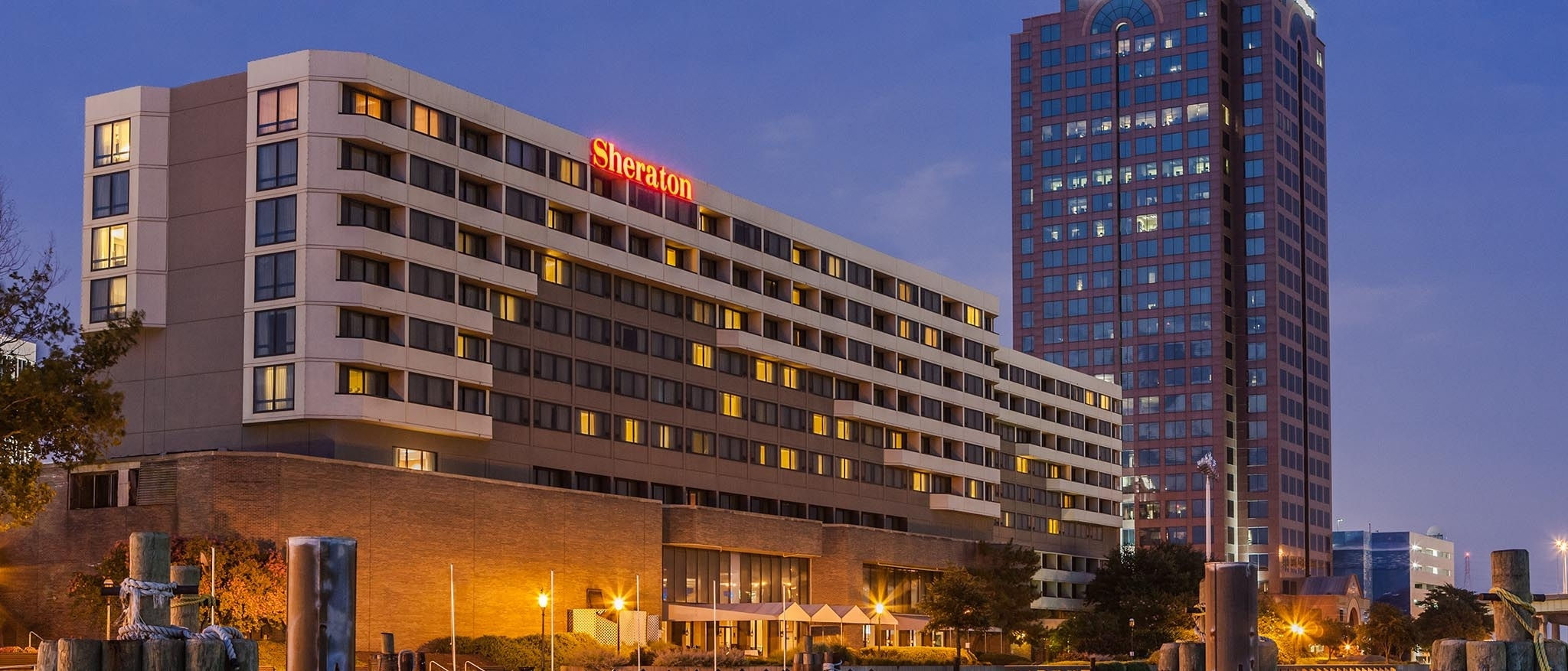 The Sheraton Norfolk has the essential amenities to prepare you for the competition ahead. Our convenient location near Norfolk and Virginia Beach sports venues, as well as great guest offerings make our hotel the perfect place to stay for your next sporting event. We have 225 Double Queen rooms, which is ideal for any size team.
We offer our sports teams:
Complimentary Suite upgrades for all Head Coaches
Sheraton Fitness Center
Complimentary bus parking
Bonus Starpoints for group bookings
Our hotel is conveniently located near:
Harbor Park: home of the Norfolk Tides baseball team - 0.7 miles
Norfolk Scope: hosts a wide variety of events from concerts to basketball games. Norfolk Scope is home of the Norfolk Admirals AHL hockey team - 0.8 miles
Norfolk State: home of the Spartans and a number of sports venues including a tennis complex, softball field, baseball field, football field, and track & field complex - 1.5 miles
Steven Folkes Tennis: this tennis center is part of Old Dominion University. It features 8 indoor and 12 outdoor courts - 3.9 miles
Old Dominion University: a number of new and renovated sports facilities are part of Old Dominion Athletics. Facilities include a rowing facility, swimming & diving facility, sailing center, soccer complex, and new basketball practice facility. - 3.8 miles
Virginia Beach Sportsplex: home of the Field Hockey National Training Center, the Virginia Beach Sportsplex has a 6,000 seat stadium and fields for soccer, football, field hockey, lacrosse, and rugby. - 18 miles
Boo Williams Sportsplex: includes 8 basketball courts, 12 volleyball courts, 8 indoor hockey fields, a 6-lane indoor track with long jump, pole vault, triple jump and shot put. Bleacher seating for up to 4,000 people. - 20 miles
For more information please contact Chris Russell at 757-640-2751 or CRussell@norfolksheraton.com.