42nd U.S. Open 9-Ball Championships
Details
When: October 22-28, 2017
Location: Sheraton Norfolk Waterside Hotel in Norfolk, VA
Field Size: 160 Players
Entry Fee: $1,000
Prize Money: Received from 1st place through 48th place, where 1st prize is $40,000 and 48th is $2,000.

Hotel Features:
Newly revitalized hotel, including refurbished guestrooms with enhanced accommodations and transformed public space including the lobby, fitness center and outdoor pool.
Conveniently located to shopping, dining and next door to the new Waterside District.
Championship Information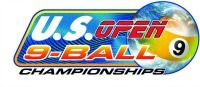 For the third year, Sheraton Norfolk Waterside Hotel is hosting the 42nd U.S. Open 9-Ball Championships. This tournament will be sanctioned by the World Pool Association and sponsored by Diamond Billiard Products, Simonis Cloth and Aramith Balls. Players will play a double elimination round as well as another chance to play two side events. The two side events: 8-player One-Pocket and 8-player Bank Pool, will have their final matches features in the TV arena. You won't want to miss out on one of the biggest championships this year.