Spring 2017 Enhancements
The Sheraton Norfolk Waterside Hotel, Norfolk's only waterfront hotel, will undergo a comprehensive $10 million revitalization.
Drawing inspiration from our military heritage, the design team developed a cool palette of blues and grays with metallic accents. From the porte-cochere to the pool, we anticipate the stylish and stunning improvements to be complete by May 2017.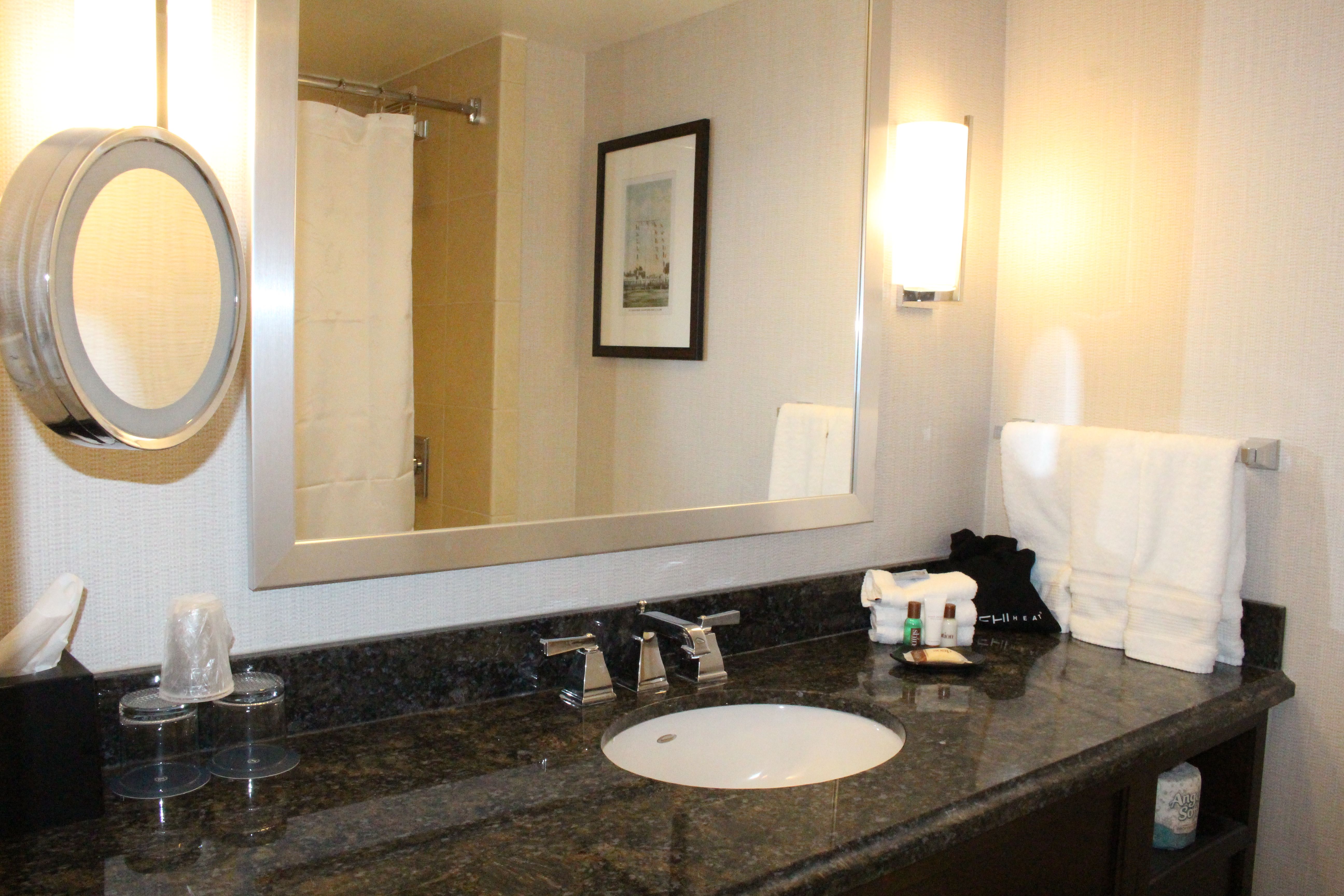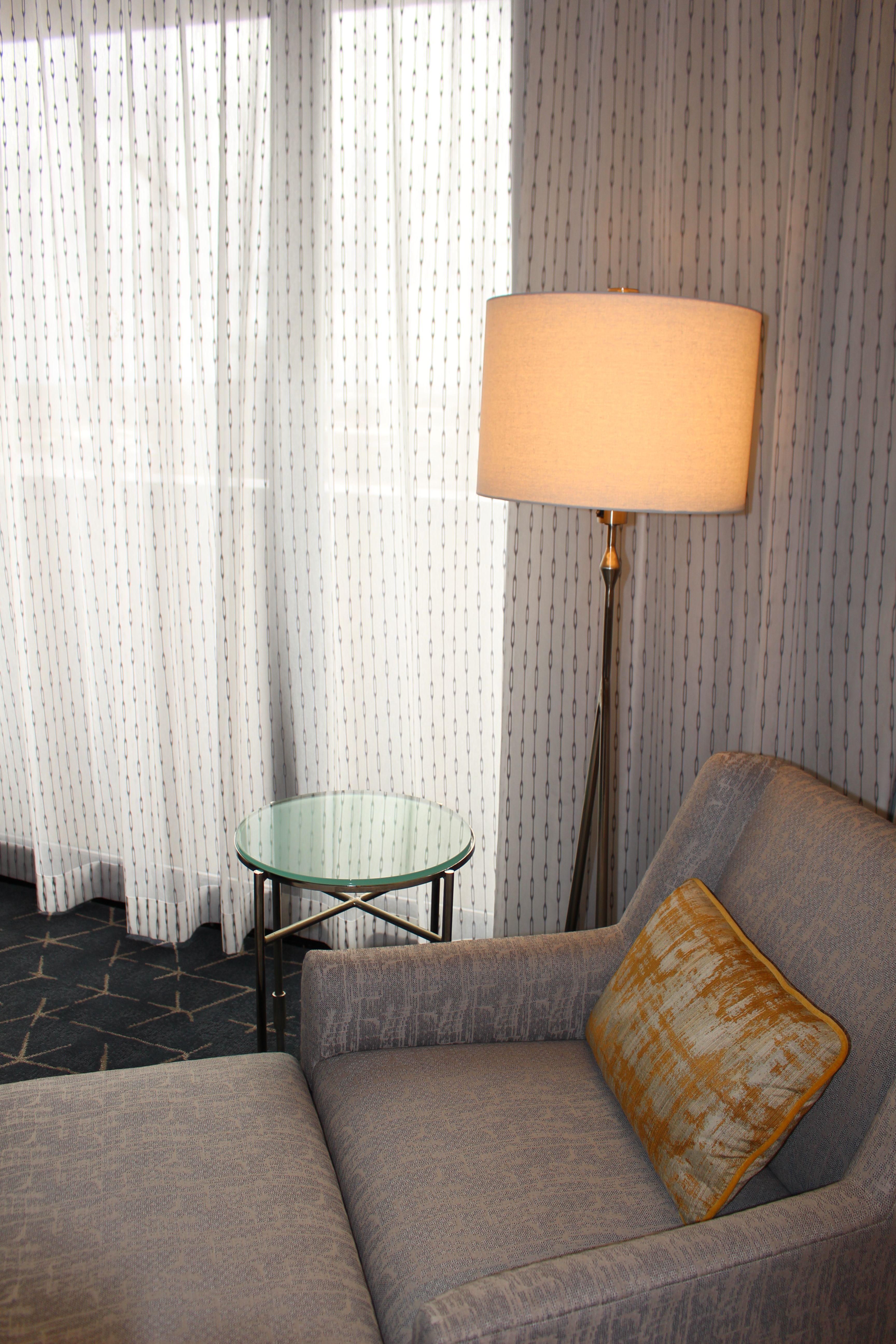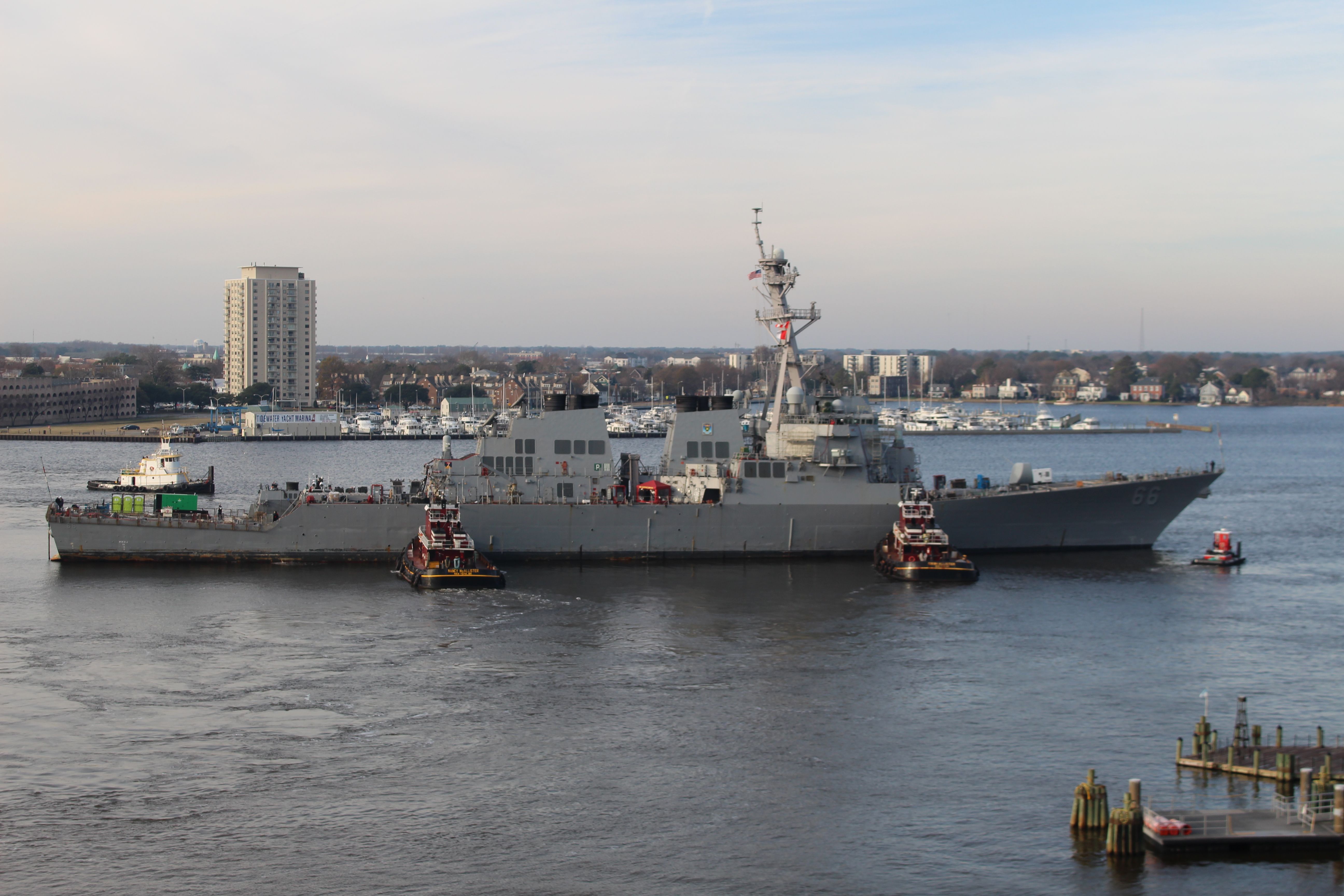 Lobby
The lobby with transform into a modern, relaxing sanctuary of open space leading to Norfolk's newly redeveloped Riverwalk on the Elizabeth River. The larger fitness center with all new equipment will overlook the improved outdoor pool area.
Schedule of Enhancements:
January 2017 through May 2017: Guestrooms and Bathrooms
January 2017 through April 2017: Lobby, Restaurant and Fitness Center
Mid-February 2017 through Mid-April 2017: International Ballroom and Meeting Space
Guest Rooms
Our completely refurbished guestrooms will be feature a functional, modern and clean design inviting you into an environment of simplicity and productivity.
Enhancements to all guestrooms will include:
In-room safes
Refrigerators
New bedding
New furniture
New carpeting
New lighting featuring charging and USB ports
Bathroom updates including lighted magnifying mirrors
Explore the Best of Norfolk
Waterside District
In April 2017, the Cordish Companies will welcome a whole new generation to the Waterside District – a family friendly destination filled with exciting eateries, a beer garden and live entertainment. The Waterside District will be the crown jewel in Virginia's only authentic, urban waterfront district that stretches from Fort Norfolk to Harbor Park. The Cordish Companies revitalization of the historic Waterside building reflects public input and fits into the future landscape of downtown Norfolk – a walkable, livable and vibrant community. The Sheraton Norfolk Waterside's location adjacent to the Waterside District makes our hotel the perfect starting point to explore all downtown Norfolk has to offer.
Norfolk Activities
Discover a variety of things to do in Norfolk, voted #4 by Travel + Leisure as one of America's Favorite Cities. Located in the heart of the beautiful Hampton Roads region of southern Virginia, Norfolk is a dynamic destination with the best of both worlds: a beautiful waterfront coastline and a bustling downtown area. Near Sheraton Norfolk Waterside Hotel, you'll find: The Waterside District, a myriad of upscale dining options, cultural activities, unique shops, performing arts venues, and more Norfolk attractions - all right outside the door of our downtown Norfolk hotel.